During outdoor runs at daylight, we are exposed to the sun's harmful UV radiation. Sun protection is a year-round must, even on cloudy days. But what are the best sun protection products for runners?

Why is sun protection important for runners?
Being outdoors is good because natural daylight helps your body produce vitamins. But be aware of the sun's harmful ultraviolet rays, UVA and UVB. The UVA rays are mostly associated with skin aging as they cause fine lines, wrinkles, and age spots. UVB rays are the ones that cause sunburns. Both UVA and UVB rays can cause skin cancer, please check out this update on US skin cancer facts & statistics (October 2022). Protecting your skin from the sun is just as important as wearing the right pair of running shoes.
UV protective runners wear & accessories
It's best to avoid running between 10 a.m. and 3:00 pm when the sun rays are at their strongest level. For your runs in daylight wear running clothes that offer high levels of UPF in the fabric. You can find UV pants,  long- or short-sleeved shirts, and also UV protective arm sleeves, which will not only protect your arms from the sun but also provide compression and wick away moisture.

You can also find UV protective arm sleeves, which will not only protect your arms from the sun but also provide compression and wick away moisture.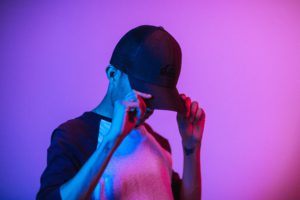 To protect face, head, and eyes from the sun, wear a brimmed running cap. Good running caps are designed to pull away moisture and keep sweat from dripping down and affecting your vision.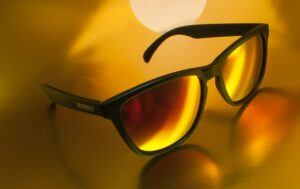 Wear UV-blocking running sunglasses to protect your eyes. They are designed to be lightweight and durable, so they won't fall off during your run. Choose a good quality pair that blocks 99-100% of UVA and UVB rays or that offers UV absorption of up to 400nm.

Sunscreen for (sweaty) runners
The biggest issue that runners have with sunscreen is, that it gets in the eyes when sweat starts dripping down the face. Other reasons not to wear sunscreen may be related to costs, acne or other skin irritations, and difficulty of applying it. To overcome the downside of wearing sunscreen during a run, its important to choose the right product. If your face is very sensitive, you might get a separate facial sunscreen.
Good quality sunscreen for runners should offer: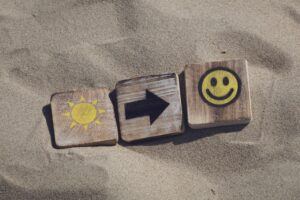 Broad-spectrum protection: UV radiation comes in two forms: UVA and UVB. UVB is the kind that causes sunburn, and UVA can alter DNA and lead to cancer and visible aging. Many sunscreens only offer protection against UVB so one that protects against both is crucial.
SPF 30 or higher: SPF is the average time in minutes it takes for skin to burn without protection.
Physical sunscreen ingredients: Physical (or "mineral") sunscreens contain ingredients such as zinc oxide and/or titanium dioxide, which reflects the radiation and blocks both UVA and UVB. These are thicker, and they may leave a white residue on the skin, but they cause less skin irritation.
Water- or sweat-resistance: these will make it less likely to drip into your eyes when you're sweating, and its sun protection will last longer during your run. To avoid too much sweat dripping into your eyes, consider wearing a running cap or running headband too.
How to apply sunscreen?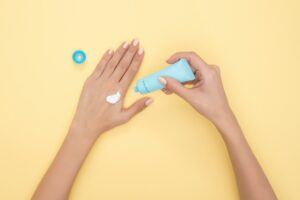 There are rollers, sticks, lotions, creams, and sprays to choose from. Apply your sunscreen at least half an hour before your run to allow enough time for it to absorb. Be sure to cover all skin areas that are exposed to sunlight, such as the top of your hands, arms, legs, and face. Don't forget the top of your ears, your hairline, lips, and the back of your knees, as these areas are very prone to sunburns. It needs to be re-applied every 60-80 minutes, so if you have planned a longer run, take along a sunscreen stick.
For more information on sun protection and specific sunscreens, check these sites: Skin Cancer Foundation, Simply Sun Safe, Cancer Council Australia.
Our best sweatproof, broad-spectrum sunscreen choices for runners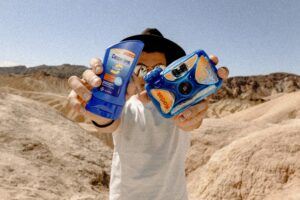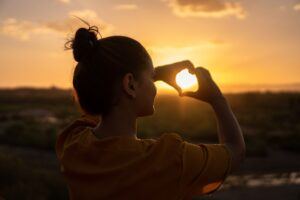 I hope this article gave you some useful tips on what to pay attention to when choosing UV protection wear and sunscreen. Enjoy the sunshine and run sun safe! Please share this post through the social media buttons below. Thank you! If you have any questions or additional tips, please send me an e-mail at an*******@mo*********.com or leave your comment below.