Mindful Run® combines mindfulness, breathing techniques, and running. The main focus is to free our minds from the daily stress, worries, and to-do lists while being physically active. During Mindful Runs all our senses will be activated to become more aware of ourselves and focus on our bodies, our breathing, and our surroundings. This will result in lower stress levels and more energy!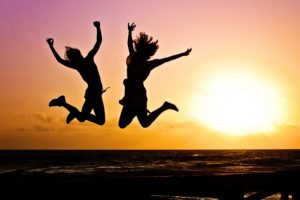 The Mindful Run concept was developed by Martijn Mensink, owner of Mindful Run® Netherlands. Since February 2021 MoreFun2Run's founder, Angelique Pascaud, is a certified Mindful Run Instructor. She offers Mindful Run courses in Budapest, Hungary.
What is Mindful Running?
Mindfulness means paying attention to what happens here and now, without any judgment about it. Mindful Run combines mindfulness, running, and breathing.  It can be described as playing outdoors, as young children do. Running for fun! We'll alternate runs, games, and several physical exercises. We pay attention to what happens inside our bodies and minds, so we will feel better, more energized afterward.
During our outdoor fun activities, we practice several breathing exercises. Breathing well,  not only supports physical training, but also helps to stay focused, be patient,  have faith, and see things as they are. Controlling our breath will stimulate awareness of our body, mind, and surroundings.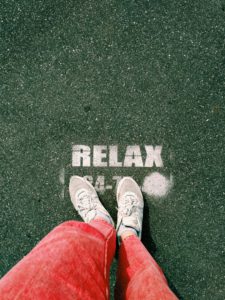 During Mindful Runs we won't set specific running goals like personal time records or increasing distance, as the purpose of Mindful Running is LOWERING STRESS LEVELS, GAINING MORE ENERGY, AND HAVING FUN. Our breath will be relaxed and controlled, and our running distance and pace will be at an easy-moderate level.

5-week Mindful Run® Course
In our 5-week Mindful Run® course, you will learn skills and exercises to relieve mental stress while being physically active en having fun outdoors. It will help you to become more resilient, and to maintain a strong body and immune system. We will gather weekly for a 1.5 hours mindful run training. Afterward, you will receive some "homework", to put things that you've learned during the session into practice in your daily life.  Every week we will focus on different aspects of running, breathing, and mindfulness.
COVID-proof
As we believe health and safety are most important, we will ensure that all Mindful Run® Course participants will keep themselves at a safe distance. To optimize COVID-safety, we will only work in small, responsible groups (max 6 participants) in the outdoor air.
Every level runner
The Mindful Run® course is suitable for every level runner. It is set up in such a way that both the advanced and the novice runner will be able to participate. The great thing about the course is that you will not only apply mindfulness and breathing techniques while running, but you will use and benefit from them throughout your everyday life! It will result in having more energy and lower stress levels, even when you are not running.
Example of a course day
09:30 am: Start course, warming-up exercises, fun games
09:45 am: Breathing, Yoga, and/or Core Stability exercises
10:00 am: Experience different Running Techniques, Body awareness/Learn to feel better
10:20 am: Running while using various Breathing Techniques
10:45 am: Cooling-down and Body-scan
11:00 am: End of training
More energy, better breathing, better focus, easier running, better recovery. You may (re)discover the love for running, inspired by all the new impulses,  running styles, and breathing techniques that you'll learn. And you will feel pampered and more relaxed afterward.
Course locations
Mindful Run® is well known throughout the Netherlands and Belgium, where more than 250 certified Mindful Run® Instructors provide the courses. In Hungary, Mindful Run® is operating through MoreFun2Run since February 2021. Most of the offered courses will take place in public parks and forests. After registration, you will receive the exact address where the training session will take place (at least one week ahead of each session).

Next Mindful Run® courses in Budapest
5-week Mindful Run® Group Course September-October 2021 (REGISTRATION UNTIL 5 SEPT 2021)
Dates:  Thursday 9, 16, 23, 39 September  and 7 October 2021
Time: 9:00-10.30 am
Location: Budapest – Hungary (public parks & forests)
Mindful Run® Instructor: Angelique Pascaud
Customized workshops & courses 
If you cannot join the group course, please contact me at Angelique@morefun2run.com to discuss alternative options, such as different dates/times, private workshops, and/or a Mindful Walk instead of a Mindful Run.
Costs and payment
The course's total price is  HUF 25,000.-  for five weekly sessions (1.5 hours/each).  Cash payments are direct to the Instructor at the start of the 1st-course day.
Different rates apply for individual and customized courses and workshops.

How to Register
We are looking forward to meeting you at the next available Mindful Run® course, which will start after the school summer breaks. Please fill out the registration form below, and wait until a pop-up message appears, confirming successful registration.
For any other questions , please reach out to me at angelique@morefun2run.com  I will always get back to you within a working day. I've noticed that sometimes e-mails do not reach my mailbox (for unclear reasons), so if you don't hear anything from me, please call me at my mobile number (+36)707035807. Thank you!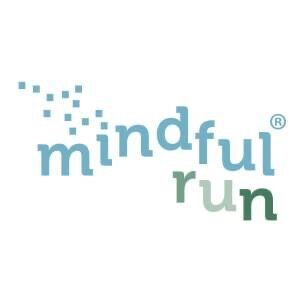 ---