How annoying and distracting is a bouncing, chafing waist belt pouch during your run? But there is a good alternative! Please continue to read my FlipBelt review.
During my runs I used to wear a "traditional" pouch belt to carry the stuff that I needed to take with me such as keys, gels, toilet paper, some cash or a credit card and my phone. Imagine me with a big bouncy bump on my waist and a water bottle my hands. I also tried several other options: like an arm band for my phone, a wrist band for my key and money and a special bottle belt for my water. But all of these were far from ideal for running. How lucky I was to discover the FlipBelt. It happened to be the perfect solution for me. I bought my FlipBelt Zipper a few years ago and am still using that same one today.
What is a FlipBelt?
The FlipBelt is a loop shaped one-piece made of soft and stretchy fabric. It is a double-lined, elastic waist band with compartments to keep your belongings.
How to wear it?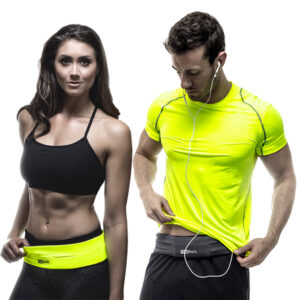 To put the FlipBelt on, you simply step into the loop and shift it up from your ankles to your waist. Or you put it on over your head, arms through it and then pull it down to your waist. It comes in different sizes.
How to use it?
Once you're wearing it, you can easily slide your belongings into the openings of each compartment. Inside one of the compartments you'll find a clip attached to a short elastic string for your key. Because of the belt's stretchy material, nothing will fall out and all will stay in place during your workout. The FlipBelt Classic four "open" slide-in, access compartments. If you like you can flip the FlipBelt in such way to wear the open access points close to your body. But from my own experience that won't be necessary, nothing ever fell out of any of the compartments. If you still feel uncertain about losing your belongings, you might want to choose the FlipBelt Zipper.
Pros & cons of the FlipBelt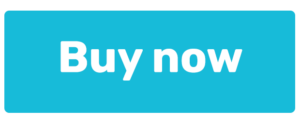 The benefits of wearing a FlipBelt during your runs
As the fabric is stretchy it follows all waist movements. During my runs I can hardly feel it at all. And still it's tight enough to stay in its place.
While wearing my previous pouch belt, I often suffered from chafing spots. But this never happened again with the FlipBelt, even though I always wear it under my sportswear on bare skin. It doesn't shift at all. It feels soft on my skin and does not slide down or move up.
It offers enough room for everything I need to take with me during my runs: telephone, keys, cards, water bottles and more. It all fits in the FlipBelt. And even with all of these items in it, the belt does not feel uncomfortable and it stays in its place. You can order specific FlipBelt water bottles that fit perfectly in the pockets of the belt and follow your waistline.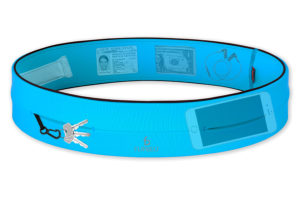 Not only stays the FlipBelt in its place, it doesn't bounce either. Because all my stuff is divided along the whole length of the belt, all the weight is not located in one spot, but more divided along the waist line. The stretchy material keeps all in place.
Not only is the FlipBelt useful for running, but also during shopping, traveling,  concerts & festivals and other activities. Because it is a one-piece belt that has no clip to snatch it and you can easily hide it under your clothing. In the FlipBelt your belongings are safely stored close to your body.
It is made of good, lasting quality materials. I've had my FlipBelt for two and a half years now and I am wearing it approximately during 3 to 4 workouts per week. After each exercise I machine wash it with my sportswear. The colour and stretch of the fabric are still the same as when I bought it new.
Only 1 disadvantage for the FlipBel Classic and Zipper…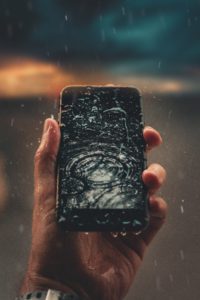 Both the FlipBelt Classic and Zipper (the one I have) are made of a moisture wicking material, but unfortunately they are not 100% water resistant. With these two types you will need to protect your phone to get damp on rainy days or when you sweat a lot.  Either use a plastic bag or waterproof phone case before you slide your phone into the FlipBelt. Other option is to purchase the FlipBelt Elite, which has a water resistant pocket with a zipper.
Where to buy
The FlipBelts are available in several types: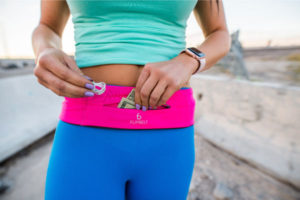 Specs of all types:
Available in various fashionable colours and in the sizes XXS to XXL.
Moisture wicking and quick drying stretchy fabric (92% Micropoly 8% Lycra)
Wide enough to fit larger phones with cases and passports
Inside key hook
3M Quality reflective safety logo
Machine wash and hang dry
FlipBelt water bottles
Staying hydrated while running is a must, but carrying a water bottle or hydration pack can be quite a challenge as they tend to be so bulky and therefor unpractical and uncomfortable. The FlipBelt water bottles have a unique curve that wraps around your waist for comfortable carrying. They fit effortlessly into the pocket openings of all types of FlipBelt. So you can carry your water hands-free.  The bottles are BPA free, 100% HDPE, top rack dishwasher safe and have a soft bite silicone mouth piece. They are available in two convenient sizes:  6oz (5.5 x 2.25 x 1.0 inches) and 11oz (8.5 x 2.25 x 1.0 inches).
Other FlipBelt Accessories: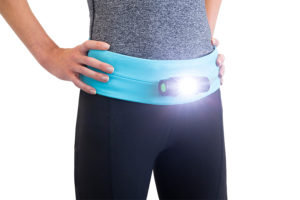 You can add some handy other accessories like a FlipBelt running light
, BIB attachment set 
, personal safety alarms, wallets and waterproof bags.
My personal overall rating of the FlipBelt: 5 stars!
I'm very positive about the FlipBelt and I will definitely continue wearing mine on each run. No more hassle with keys and telephone. No more chaffing and, most importantly, no more annoying bouncing pouch! I take the non-water resistance of my FlipBelt Zipper for granted as I think it is an easy to solve "issue".
Given the quality of the material and all its benefits, I would definitely recommend all runners to get a FlipBelt too!
More Fun 2 Run Overall Rating:
I hope this product review is useful to you. If you have any questions, please feel free to contact me at an*******@mo*********.com or leave a comment below and I will get back to you.
---
More Fun 2 Run Overall Rating: